If you're looking for the latest, the best, and the freshest guide to food events, specials, dinners and CT beer news, look no further! Remember that this weekend is the Greenwich Wine + Food Festival, so we hope to see you . . . and don't forget about our ultimate guide to beer fests, events, and Oktoberfests in Connecticut! Have a great weekend everybody!
---
9/21-26 Check out Boulevard 18 in New Canaan for a New England Seafood popup called Dave& Luciano's Fish Camp. On the menu is an amazing variety of seafood dishes bringing the whole seafood shack kinda feel to New Canaan. 
9/24 Head on over to Barnes & Noble Westport at 7 pm for a tasting of local cheese provided by Fairfield cheese company and a book signing with Christy Colasurdo, one of the authors of The Connecticut Farm Table Cookbook.
9/24 Vinnie Ferrone will be playing Upper Crust Bakery & Cafe in Darien from 7-11. Stop by for some tunes, some wine, some beer, and some light snacks.
9/24 Walrus + Carpenter in Black Rock is hosting a Dogfish Head Tap Takeover starting at 6:30. They'll have Burton Baton 2013, Palo Santo Marron 2013, Import Ale 2013, Raison D'Extra 2014, Festina Peche, Kvasir, and 120 Minute 2013 and 2014. They'll be featuring Beer Mussels that come with pork belly, corn, onion, and grilled bread as well as Grilled Bratwurst with warm potato salad, bacon, baby arugula, cipollini, and a hard boiled egg. And, stay strong and get through until 8 and the Creedence Clearwater Revival Musical Experience comes on!
9/24-27 Greek Fest 2015 is kicking off today with lots of great Greek Food and pastries, plus there will be a bar, a raffle, music, dancing, games, vendors, and more! Just come by Church of the Archangels at 1527 Bedford Street in Stamford and you're all set to go, no admission cost! Hours for Thursday and Friday are 5-11, Hours for Saturday are 12-11, and hours for Sunday are 12-7.
9/26 Bar Rosso in Stamford has live music every Saturday starting at 10 pm. This week, the DJ will starting spinning at 10. While you're there, check out some drink specials to get you all nice and slathered.
9/27 The Wall Street Theater in Norwalk (it's on Wall Street btw) is celebrating 100 years and wants you to come by for a party in preparation for their opening in early 2016. There will be food, live music from Caravan of Thieves, P.J. Pacifico, arts and crafts, and a whole lot more. Just come by from 12-6 and enjoy this free event.
9/29 It's National Coffee Day (umm, isn't that EVERY day?) and The Buzz Truck wants to give back to you in honor of this joyous holiday. So, if you want a free cup, stop by the northbound side of the Fairfield station from 6-8. If you notice someone familiar giving out the coffee, that's because he is: it's Senator Tony Hwang!
10/3 David's Soundview Catering and Nicholas Roberts Fine Wines of Darien are banding together to bring water to those who don't have any with a benefit for Turning Wine into Water. The Harvest Tasting takes place from 5-8 and includes fall inspired dishes. Tickets are either $35 for non-vintage or $75 for vintage (you get to taste some killer wines!) and the event will be held at Chef David Cingari's beautiful waterfront space, The Landing @ 232 Harbor Drive in Stamford.
10/3 Don't be shellfish, bring a friend to check out Norm Bloom & Son from 12-4 to tour their facility, learn about their love of mollusks, and to get a history of oyster farming.
10/4 CT NOFA is putting on a Harvest Jamboree at Waldingfield Farm in Washington and you'll definitely want to check this out. For $35 in advance or $40 at the door (kids 12 and under are free), you got some pretty awesome things like live bluegrass music from Wires & Wood and Five in the Chamber, a farm-to-plate lunch from Farm Belly, awesome brews (organic) from Black Hog in Oxford, Walnut Beach ice cream, farm tours, and lots more. Get your tix here.
10/4 Bring a non-perishable food item to Miranda Vineyard from you'll get free entry to their annual Harvest Festival. There will be plenty of wine to drink, plus you can help in the process by stomping the hell out of grapes, too, with a stomping contest. And there will be plenty of more things to check out too. 
10/4 Earthplace in Westport is hosting their annual Earthplace Festival from 10-5 at 10 Woodside Lane. There will be food trucks, a mechanical bull, music, a hay slide, a geo hunt, obstacle trails, mazes, apple slingshots, and more! Tickets are $5 for kids or $7 for adults. When you're done, make sure to visit all the birds that they take care of, especially checking out the birds of prey in the back. Wow, such beautiful birds. 
10/6 AMG Catering and Events is hosting a series of fall cooking classes. The first one in October focuses on creating Simple Sauces. From there, on October 13 , they'll be taking you through 30 minute Asian Fusion Entrees. Register here.
You don't want to have an ordinary kind of Oktoberfest, now do ya? Well, check out Ordinary in New Haven for their Oktoberfest deals for the next two weeks. $30 gets you their pork jagerschnitzel with stewed red cabbage, pretzel, mustard, and 1L of Hofbrau or you could go the $15 route and get beer and a housemade pretzel. Guten tag indeed.
The Spread in SoNo has released a new, killer happy hour menu that will go from Monday-Friday, 4:30-7. Brews and wines listed at $5, apps listed from $1-$8.50.
Well, this is interesting news: The Georgetown Saloon is soon to open AGAIN! Stay tuned for more details.  
Get some fresh Mexican for brunch on Saturdays and Sundays from 11-4 at Salsa Picante in Port Chester. You'll get an app, a main course, a dessert, and one drink for just $16.95. 
Jojoto in Branford has released their new fall cocktails and are celebrating with $6 specials, $5 white and red wines, and $5 for some of their apps from 11:30-2. 
Beer
9/24 Coalhouse Pizza is hosting a Pumpkin Beer Tap Takeover starting at 5 pm. Bring on the pumpkin!
9/24 Powder Hollow Brewery is celebrating Hoppy Hour with Little Mark's Big BBQ. While you're there, check out their Lift Your Kilt-Scottish Ale!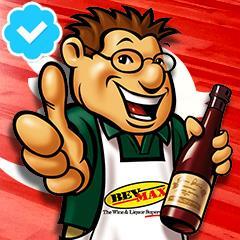 10/3 BevMax Danbury will be hosting a grand opening party at their new spot in Airport Plaza! May Mark will be on hand for the ribbon cutting ceremony, there will be free drink tastings, the Amstel Hamburger Truck will be on hand, plus lots of other surprises. If you're going, please RSVP to dborchers@ubproperties.com and join them from 12-4.
Black Hog Brewery needs your help and you're gonna love this: they need to release their S.W.A.G. to make room for their newer brews like Peach Gose. They'll have buy-one-get-one squealer fills along with a pint of the same good stuff at the brewery for just $1.
Baxter Brewing is releasing Hayride Autumn Ale and CT will get it for the first time EVER! Check it out on draft or in 6 pack cans.
SCTimes recently put out a list of the best ranked stouts from each state and can you guess what CT's winner was? Yup, NEBCo's Imperial Stout Trooper. See the full list here.
Two Roads has released their Sourcopia lineup: Hexotic (a tropical lambic), Kriek (brewed last year), and Krazy Pucker Berliner (also previously brewed). Details are on the way, so stay tuned.