Happy Thursday, everybody: it's almost the weekend! We're ready to get this show on the road, so here we go! Plenty of events, news items, food to sink your teeth into, restaurant updates, and CT Beer news for ya. As always, thanks for reading. If you ever have something we can add, please let us know! :)
11/12 Make sure you hit up the Monger Mingle in Greenwich today from 7-9 at The Hub (160 East Putnam Ave. in Cos Cob). There will be plenty of great samples to try from Greenwich Cheese Company, Fjord Fish Market, and brand new tenant Fleishers Craft Butchery. In addition, if you stop by Cos Cob Liquors in the same center, they'll be providing wine and beer tastings, so come thirsty, too. And, while you're at all these great shops, buy buy buy . . . especially knowing that 10% of your purchases go to Community Plates.
11/12 The Dezron Douglas Trio are swinging their way into the brand new 9th Note Jazz Supper Club in Stamford. The show begins at 9, so scat on down there hepcats.
11/14 There will be a Wine & Beer Tasting happening at St. Rose of Lima School Gathering Hall in Newtown. In addition to drinks from across the world, there will be lots of bites to nom away on and raffles to win. Tickets are $25 each and can be bought here. Money raised helps to benefit the Knights of Columbus.
11/14-15 Skip brunch and head to Stew Leonard's Danbury, Newington, Norwalk, or Yonkers for a virtual cornucopia of samples throughout the store called "Free-Taste-A-Palooza." Come by either day from 11-3 and get a head start on the holidays by tasting everything Thanksgiving that Stew's has to offer including gravy, fresh turkey, stuffing, cranberry cause, potato mousse, mashed potatoes, whole roasted Brussels Sprouts, and tons more.
11/14-15 Well, if you don't want to skip brunch, or just want to go on the other day that you don't devour samples, you could hit up TruNorth Tavern & Table at 3171 Fairfield Avenue in Bridgeport. They'll have $5 mimosas, $6 bellinis, $8 Saturdays, and $9 Ripe Bloodies. Brunch runs from 11-3.
11/15 Take a trip through time with a Colonial Thanksgiving Dinner at the Webb-Deane-Stevens Museum in Wethersfield. They'll feature foods that you would eat 400 years ago for Thanksgiving. More info and tickets here.
11/16 Cask Republic Stamford is having a Jack's Abby Beer Dinner that will have five courses (and an amuse bouche) paired with some killer beers including Tripl, Pumpkin Crop Lager, Hoponious Union, Smoke + Dagger Nitro, Leisure Time Cask w/ Tropical Fruit, and the House Lager. Tickets are $75 per person and can be bought by calling them up at (203) 348-2275 or stopping by and having a beer. ;) 
11/16 Check out the Bowls at Baldanza fundraiser for National Hunger and Homelessness Week. This event at Baldanza Organic Cafe in New Canaan from 6:30-8:30 and cost $125. Entry gets you a swanky cocktail party that includes apps, soups, dessert, and plenty of wine. You'll also get a VIP swag bag that includes a classy Juliska bowl. Buy your tix here. Also, the cookbook Bowls of Love will be on sale and we highly recommend purchasing that! 
11/18 Victor Squire, Head Chef and Kitchen Manager at the Open Door Shelter, came in second place on "Chopped" this past Monday. Congrats to him and be sure to check him out on 11/17 at 10, 11/18 at 1 am, 11/21 at 11, and 11/22 at 2 am. You can also see him compete against student chefs at Aitoro Appliances from 6-9. While you're watching the contest, you can eat up served apps and take nice tastes of wine. Tix are $50 and can be bought here.
For every $50 in gift certificates that you spend at Barcelona New Haven, you'll get an additional $10 gift certificate of your own. Have your cake and eat it too.
To Try
Plain and simple: you know by now that we're big fans of Bridge Street Wienery in Stamford. Well, look at their special of the week: The Tom Selleck ft. pineapple chunks, bacon, jalapeno, and teriyaki sauce. Mustache not included.
Hoodoo Brown BBQ in Ridgefield is starting Bird Dog Whiskey Thursdays. They'll be pouring our $4 drinks and shots in shotgun shell shot glasses, if that's just about the best thing ever. And, if ya drink enough, you just might walk home with your own Bird Dog Whiskey shirt.
Opening/Closings
Thali in New Canaan is serving its last week at their flagship restaurant. They are bringing it all back with some of Chef Prasad's most famous dishes. On both Friday and Saturday nights, there will be a special dinner, and things will wrap up with Brunch Without Limits from 11:30-5. Tickets are $50 per person that includes a great variety of signature Thali dishes, breads, and an open bar. Yes, an open bar for brunch: dangerous. Oh, but don't be that sad because Chef will be announcing something new that he's up to shortly, plus there are still other Thalis to check out. 
The Sitting Duck Tavern has opened its second location in Trumbull. The other location of this SBC-owned restaurant is Stratford, home of Two Roads.
Hardcore Sweet Cupcakes is opening up a brand new spot in Buckland Hills Mall, Manchester. If you haven't had their awesome desserts, you have another chance! ;)
CT Beer
11/12 Craft 260 will have a Ballast Point Tap Takeover starting at 5 pm. Check out Sculpin and Grapefruit Sculpin, victory at Sea Porter, Sour Wench, Sextant Nitro Stout, Tongue Buckler Imperial Red, BOOb Check Awareness Ale, Even Keel, and more.
11/12 Starting at 7 at Cask Republic New Haven, it's Brooklyn Brewery vs. Troegs in their Tap Kings event. The tasting is 8 rounds of awesomeness and starts at 7. Think you can make it all the way to the end? ;) 
11/12 Powder Hollow Brewery has some open slots for their 2016 Pint Club, so get on that . . . plus, if you stop by for Hoppy Hour, starting at 6, "Cold Harbor" of Enfield will be supplying some seafood for ya.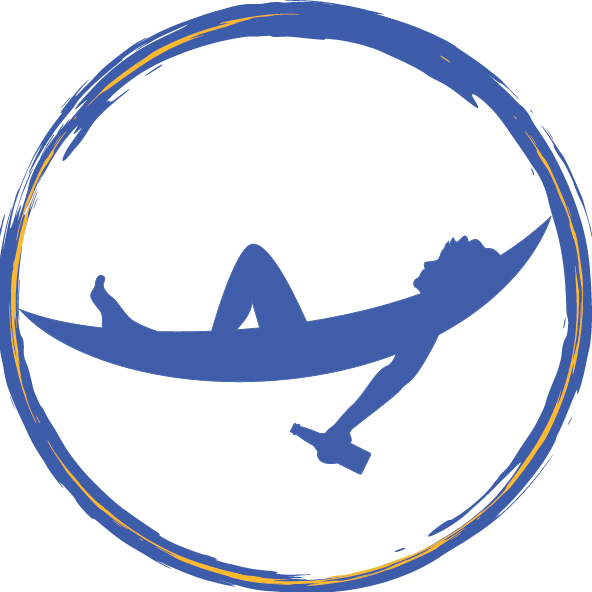 11/14 If you're heading into New Haven, check out Elm City Brew Fest. Tix are $35 for VIP or $25 for GA, but if you use promo code BEERFESTS, you'll get 10% off the price. See ya there . . . and maybe at the Puscifer concert?
11/14 We wrote last week about No Worries Brewing Co. opening their doors and we've got a few more details. Come by from 1-7 @ 2520 State Street in New Haven for some brews and to check out some local food trucks that they'll be bringing down. They encourage you to bring your own food, too, so spend some time there. There's also a chance they will open on Sunday, too, but you'll need to follow them to see their game plan.
11/14 Make sure that you're at NEBCo in Woodbridge by AT LEAST 11 because, well, no one really knows what's on tap. Lots of people are guessing, but we think they'll make us all wait for their triumphant reopening after crazy good upgrades.
The latest collabo between Evil Twin and Chocopologie of Norwalk is on the way: Even More Denmark 2015. Check this Imperial Milk Stout and grab your fill at Whole Foods.
Relic will be releasing lots of brews this weekend, so get ready and bring your growler! They will have their Citra Session IPA, Coulter IPA, The Huntress DIPA, Biere de Noel, The Witching Hour, Demiana Dark Saison (we totally recommend this one!), and more.
Stop by Back East Brewing in Bloomfield for every Friday in November to help support Movember. If you have a mustache, they will give you a free pint glass to keep with any beer purchase. They will also donate $1 for each beer purchase on those days, too.